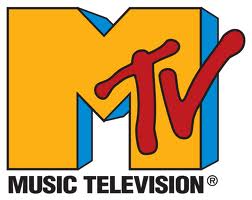 MTV, formerly an initialism of Music Television, is an American network based in New York City that launched on August 1, 1981. The original purpose of the channel was to play music videos guided by on-air hosts known as VJs.
Despite targeted efforts to play certain types of music videos in limited rotation, MTV greatly reduced its overall rotation of music videos throughout the early-mid 2000s. While music videos were featured on MTV up to eight hours per day in 2000, 2008 saw an average of just three hours of music videos per day on MTV. The rise of the Internet as a convenient outlet for the promotion and viewing of music videos signaled this reduction. As MTV expanded, music videos were no longer the centerpiece of its programming. Conventional TV shows came to replace the VJ-guided music video programming. Today, MTV presents a wide variety of non-music-related television shows aimed primarily at the 12 to 18 year old demographic.
MTV is the original and current host network of Good Vibes.